Hello.
I recently found an old TT-Premium TV-Card and wanted to use it again with my Kubuntu.
The target machine is an (rather old) Core2Duo with 4 GB.
It behaved fine with the installation of Kubuntu 19.04.
The card is obviously recognized with Kubuntu (see screenshot).
I downloaded the firmware for it from here and placed it, where it has to be (see screenshot).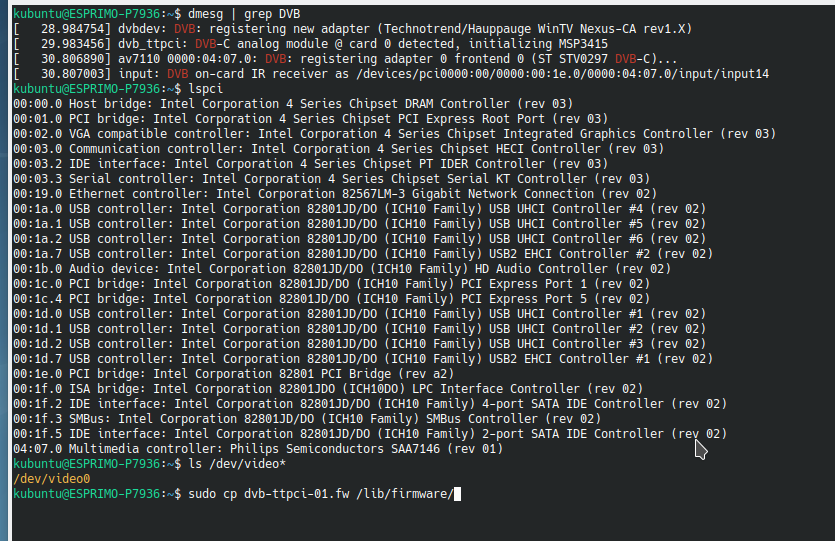 As stated
here
, the card should be working fine with Linux.
I remember to have had the card up and running some time ago, but that was an older Distro, Mint 18 or so…
First I tried with VLC, but no success.
Then I installed Kaffeeine, but there too, no TV. Kaffeeine recognizes the device "video0" though…
It's not that of an urge, I just thought it would be nice to (re-)use this piece of hardware for watching TV in my closet, but if someone has a helpful hint, I would like to hear (and test) it.
Greetings
Fast Edi