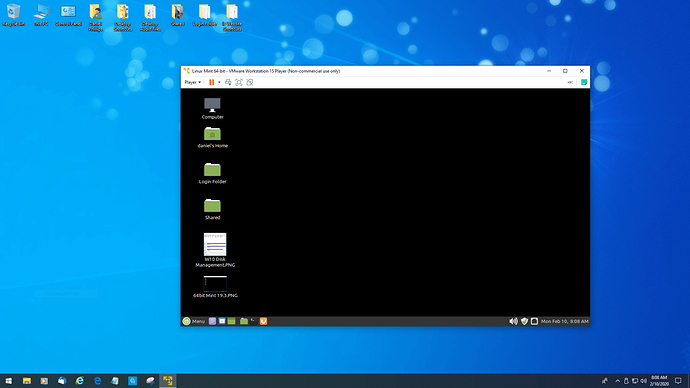 I have switched from a dual boot with Arch Linux to a VMware VM running Linux Mint 19.3. I am now able to navigate between the two
OS's without the hassle of a reboot. Was using VirtualBox for my VM's but VMware and W10 work very well together.
Hated to say goodby to Arch but the Arch way was not my way.