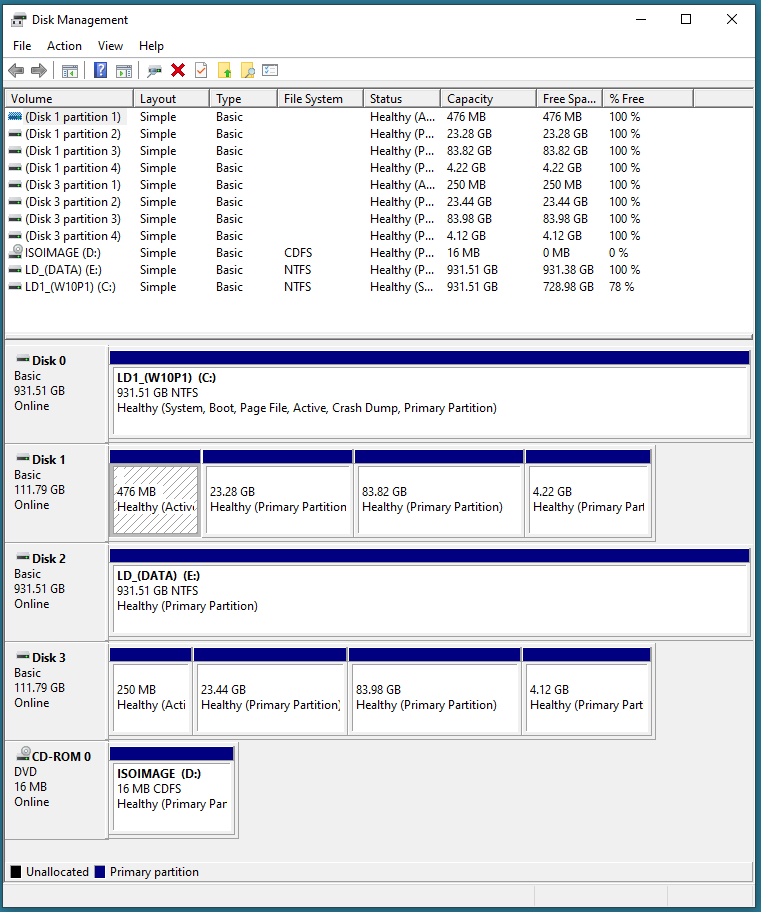 This is the snip I want. As one can see W10 is on Disk 0, Linux Mint is on Disk 1, Data is on Disk 2,
Gentoo Linux is on Disk 3, Grub Rescue is on D: CD-CDROM.
Problem is getting Disk 0, Disk 1, Disk 3 to boot separately. I know it can be done by installing
grub to the Disk 0 MBR, but that will not be done.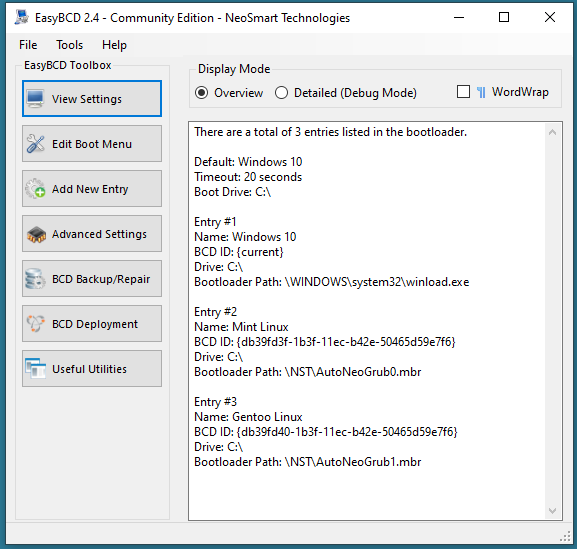 This a snip of EasyBCD, which I use for boot entry's of Mint and Gentoo. This works fine but grub
will default to the Mint entry, unless one of the Linux drives is disconnected.
But I can use the CD-ROM and the Grub Rescue and boot which ever OS I want.
So what am I missing? Is their some way to tell grub which Linux drive to boot?