Hi,
I had installed ubuntu last month and I was using it without any issues.
Recently there was a lot of issues with the files and I decided I had to reinstall ubuntu to fix all the errors.
So I deleted the partition of the disk allocated for ubuntu and tried to install ubuntu again using USB stick.
So everything went ok and then I booted up the system and chose ubuntu, the screen came up showing some errors and it appears to be stuck. I am not able to exit the screen.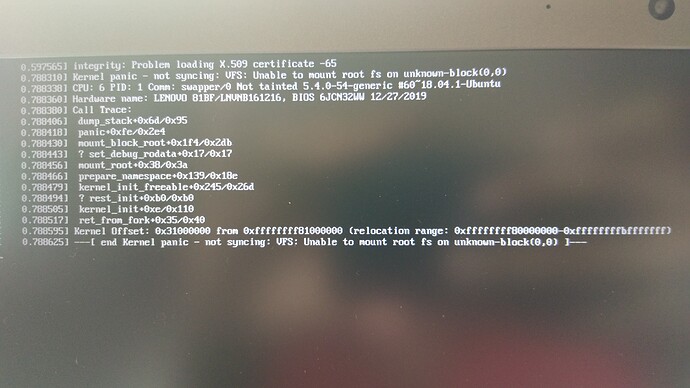 Please help me solve this issue and to exit from this screen.