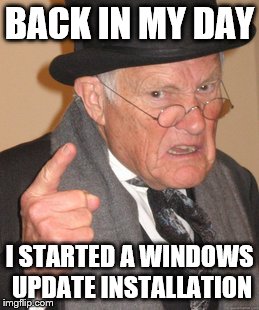 Just seen someone on twitter complaining about the latest W10 updates so I sent them this
i hadn't seen that before. nice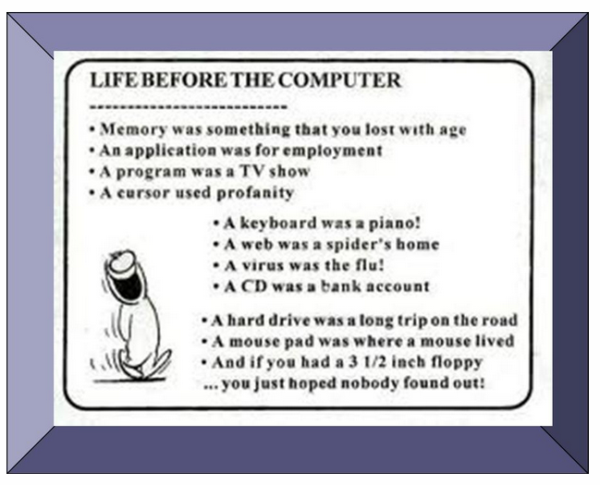 For the Windows 95, the sky ( and the clouds ) was the limit…

Lol, these are awesome. The Manjaro forums have a huge thread full of Linux humour posts. Never gets old.

Meh…

I stll think OS X is vastly more powerful than Windows… any Windows…
Where there's a shell, there's a way! That's FreeBSD under the hood there, my son!

That may be true in the sense of the OS beneath, but from a user perspetive it's nailed down and barricaded, so the user can't do anything more than the boys in Cupertino grant them to do…


I've used Linux, Windows and Mac to do my work as a UNIX sysadmin…
I'd still 10,000x rather use OS X than Windows… obviously, I'd 10,000x rather use Linux than OS X, so that means I'd 100,000,000 x rather use Linux than Windows

It's hard for me to understand why you prefer macOS over Windows, as Windows is design-wise way closer to Linux. Yes, macOS is *NIX based, but the philosophy is more or less the opposite of the one propagated by Linux or original UNIX. Windows is shit, but at least you have some freedom to it. You can buy a lot of hardware to it, upgrade your Windows computer, etc. Good luck doing that on a mac.
You can buy a lot of hardware but "Y"? Do you need a lot more memory and larger hard drives to
run windows?
This topic is ABOUT HUMOUR - IF YOU WISH TO POST OTHER THINGS THEN PUT THEM ELSE WHERE OR I WILL DELETE THE LOT OF THEM - AND YES I AM UPSET ABOUT THIS - THIS STICK TO THE TOPIC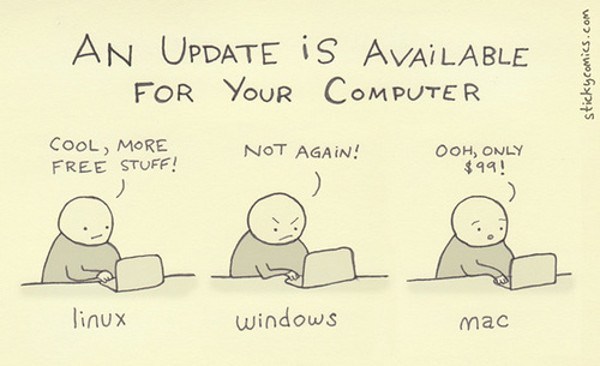 That was me in the middle.