I first remember using this "feature" in Mac OS (16 bit OS 6.x or 7.x on 68000 Macs) and I loved it! And I was jealous we didn't have this in Windows 3.0 and 3.1!
Windows didn't get this functionality till Windows 95.
The first iterations of X Windows I used already had this feature, before Windows 95…
Some fucking genius at either Gnome, or Canonical, decided Linux users didn't want, or need this "feature". Just been hunting around - I seem to remember there was a way to enable this in Nautilus, but - no! They've completely removed it. Nemo users still get it, but I'm not jumping distros just to get nemo (it won't install on 20.04 - and I am NOT installing it via PPA).
In nemo :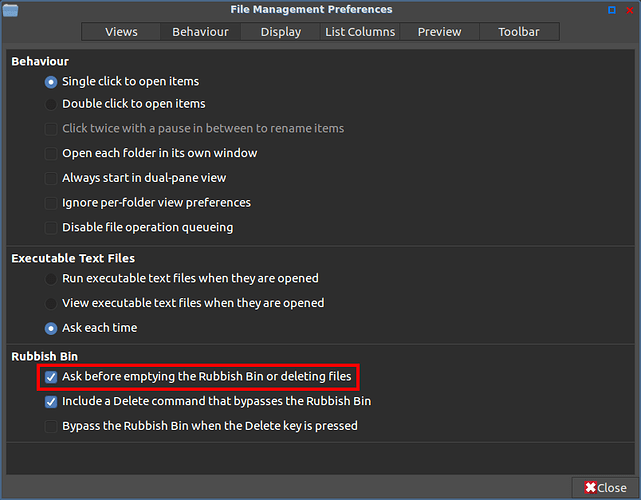 ([ ] Click twice with a pause in between…)
Just read another forum (some other ubuntu forum) post where some ILL INFORMED MORON reckoned that its not enabled in Linux because its a Windows feature? Yeah fuck right off with your ill informed opinion!
I remember using this in X Windows running on Solaris!
I'm not asking for help here, I barely ever use the file manager anyway, to rename files (I vastly prefer using bash/zsh, and I love the "perl" rename command [lets you use regex to rename files in bulk]) - and - if I want to use a file manager to rename shit, I can just hit F2, or right click and rename, but what was so wrong with slow double click? If it was REALLY SHIT idea, Apple would have disabled it by now… I'm having a sook, a whinge, a whine! A good old fashioned spleen vent!