Hi!
Myself Hrishikesh…
I just moved from Manjaro to Pop.
When I opened the firmware section in the Settings app, it showed that an update is available for the firmware, so I clicked update but it always shows this error:- 'error in fwupd client: calling Install method failed: Blocked executable in the ESP, ensure grub and shim are up to date: /media/root/9C22-EC20/efi/boot/bootx64.efi Authenticode checksum [007f4c95125713b112093e21663e2d23e3c1ae9ce4b5de0d58a297332336a2d8] is present in dbx'
I am also sending a screenshot if needed for reference: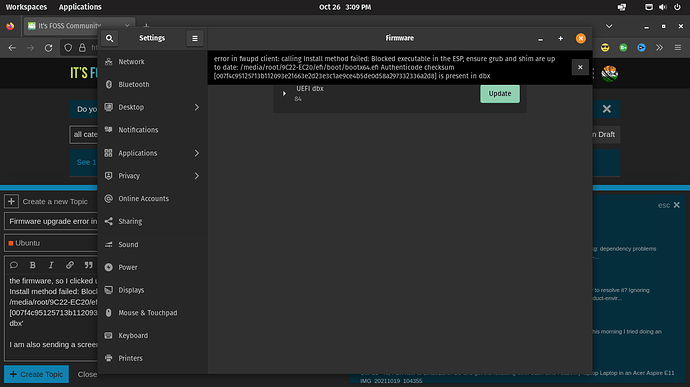 Please help me go fix this…Its ok if u give terminal commands as I know a bit of em!
Thanks in Advance!
Happy Diwali!