Hi everyone, Can anyone recommend a Ubuntu application that allows me to monitor in real-time the Power consumption (Watts) of my PC?
I come from a Windows PC background (please don't hold that against me) but I'm in the process of learning more about Linux and migrating to Ubuntu.
I'm used to a Windows Application called SIV (System Information Viewer) that provided this information (see screenshot below)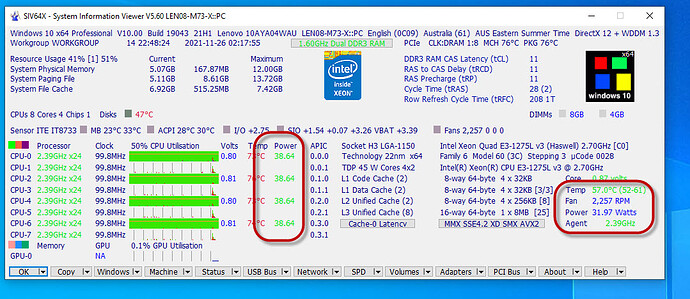 The information highlighted in the red boxes is what I'm most interested in monitoring in Ubuntu.
Can anyone provide some App suggestions please?
Thanks in advance.