To my knowledge of the smart home, each tenant must be divided. Because the Smart Home is intelligent and automatic by IoT devices.
This may seem convenient, but you should consider security.
To divide computer network for each tenant, I will use open source for OS, Virtualization and 802.1q.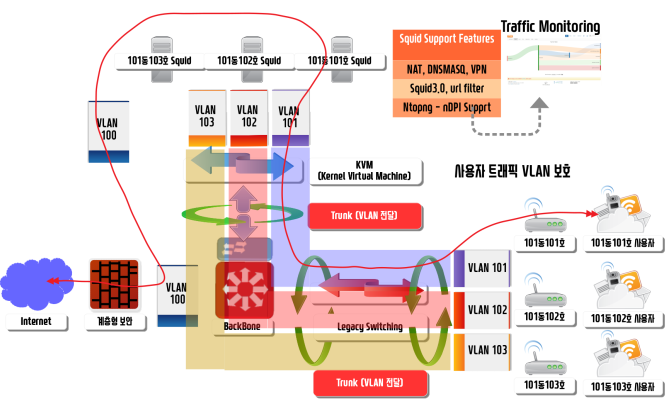 Above picture, explained what I think to divide network for Smart-Home.
I call it "Router Revolution'
1.Who have to use it?
Smart device user at home.
2.Where do you use it?
Most of broadband Internet users at home.
3.Why need it?
For protect home network.
Additional option is, I plan to provide wordpress and URL address for users by KVM Guest.
I hope to provided URL are appeared on Google Map.
As Smart-home solution, I plan to adopt OCF or SWOA.
SWOA : Kind of OCF by ETRI Solution.
Maybe it is future some day.
All of my think is it.
I hope to discuss about my plan and Future Network with you.
I well come to hear your opinion.