I've had over heating issues on my laptops from time to time, so I like to keep track of what's going on. For the past about 6 or 8 years I have been using Conky to monitor my systems.
This screenshot shows one of my recent LMDE4 installations.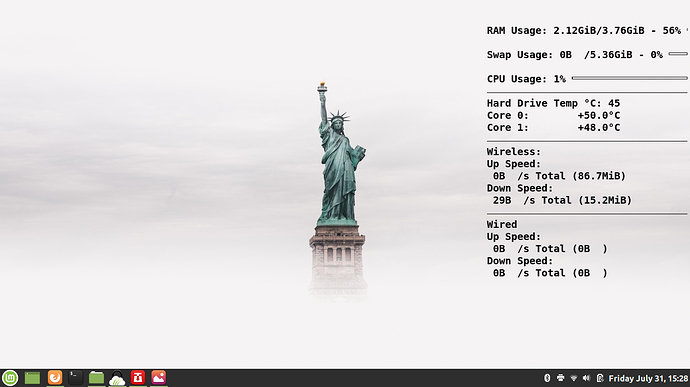 BUT I have just run into problems while trying to include a copy of the conkyrc file that created it. It's a txt file and the system doesn't want txt files apparently, just pictures.
I put this conkyrc file together a few years ago, from pieces I found here and there around the web. I am thinking that maybe someone else would like to tinker with conky and would like to see what I've done.
And I am also curious as to whether anyone else may have some conky code that I could use. I have always wanted to know about which processes or programs are creating the web traffic
that conky displays. That would be my main interest.
But the first problem is for me to find out how to share txt files on this forum.