Hi All,
A little earlier today I noticed that there was a warning triangle over the https in the address panel top left - yet on other web sites such as eFoundation and Affinity were okay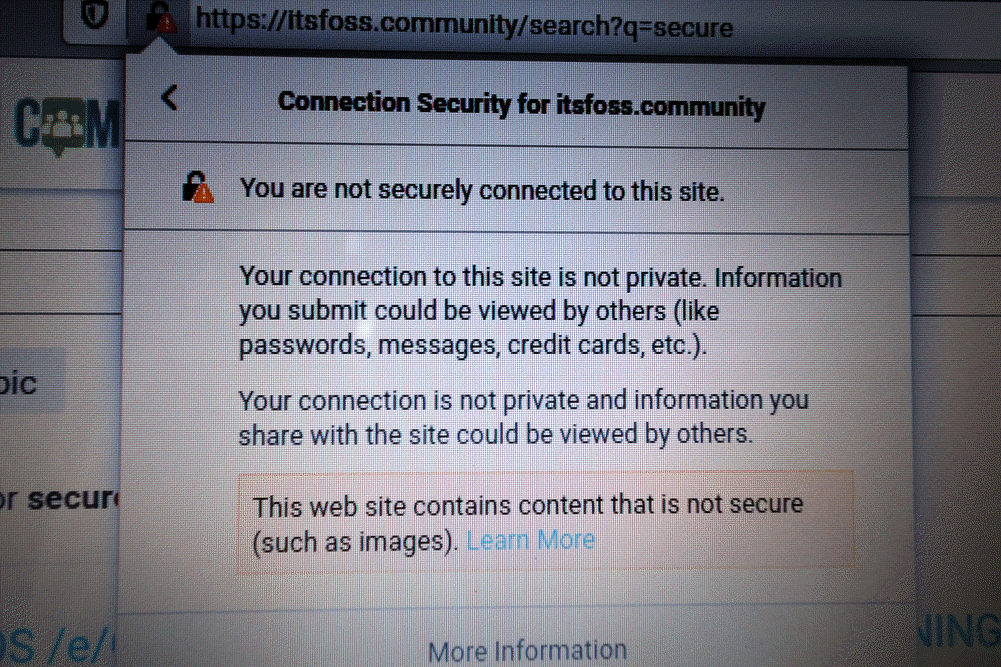 I was using Abrowser unmodified as installed under Trisquel 8 - a browser based on FFox.
After logging out to edit photo from camera (screen capture will not show warning message) and logging in again the warning has not appeared.

Any thoughts guys?

I had been replying to a post about freetube and including links to invidious.site at the time.