Hi All FOSSers, are there any amateur astronomers amongst us who photograph the night sky? Please post anything of interest. I am using Trisquel OS on an old HP G60 Notebook and have installed KStars from the usual "Add/Remove Applications" …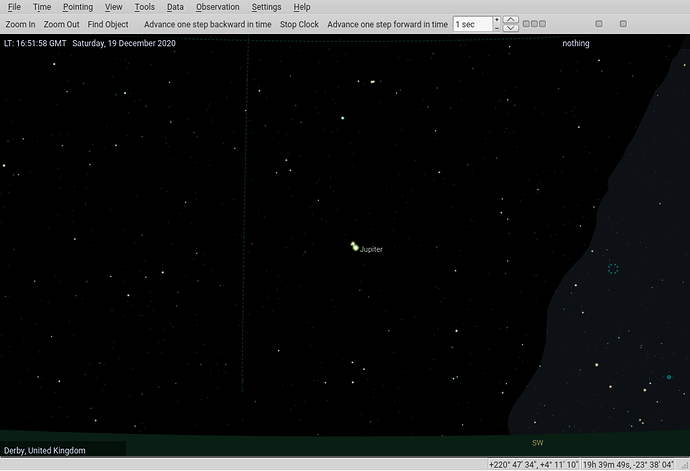 …it runs great considering the quantity of data combined with calculating observation from your place on our planet – thanks to all the people at Free Educational Software based on the KDE technologies: students, parents, children, teachers, adults, you can freely use our software, copy it, modify it to your needs and enjoy learning! So if KStars is anything to go by then surely there must be other great cross-platform applications?
So get outside tonight to see Jupiter and Saturn's great conjunction though in plan view they are just a mere 456 million miles apart…! It's your last chance to see them this close as the last such event was in 1226 and the next - March 15, 2080.
Are any community members using other FOSS applications?
Stay Safe