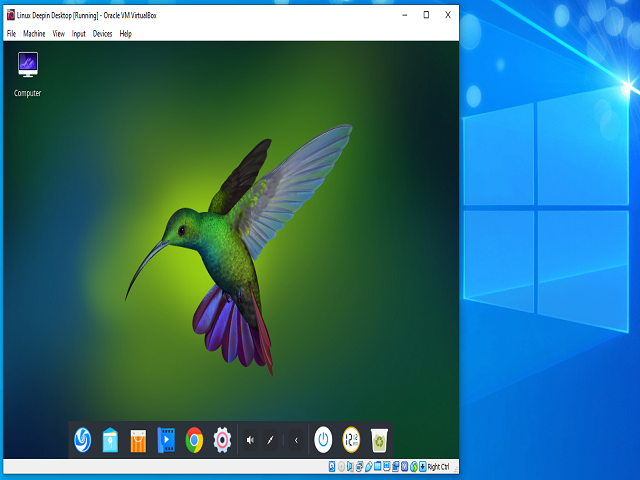 Been reading good things about this Deepin Distro, so I downloaded and
installed it as a VM using Virtualbox. With a 2.3GB download this thing
should have been ready for anything, but it wasn't, and along with a few
other quirks, it has not impressed me as a Distro I would boot my PC with.
I will play with it in Virtualbox, but keep Arch and Mint to boot my PC's with.
Will be interesting to hear other opinions.I tried several times to download
this using the W10 Edge Browser, but it was a no-go everytime. I finally fired
up a VM and used Mozilla to get the ISO.
As you can see this is being ran on a W10 host.