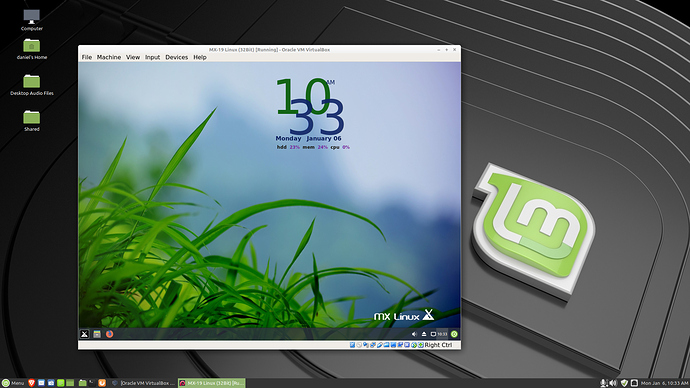 MX Linux has been at the top of Distrowatch for a long time,
so I decided to give it a look-see. This is MX-19 based on Debian,
installed in VirtualBox. This PC has only 4GB of ram,
so I installed the 32bit for MX-19, to save my ram for
running my main OS, W10. The only real quirk was the
PAE options in VirtualBox had to be ticked before the ISO
would boot. Do not know why, but maybe someone
else may have an answer. MX-19 is running well but
not to the point I would replace Linux Mint.