Hello! I am new to Ubuntu/Linux and could use some help with this problem I experienced yesterday.
I was attempting to open a zip file, but something interrupted the process. I deleted the zip file. But then I discovered that my free space was short about 5 or 6 Gigabytes. I am guessing this space was used up by some kind of temporary file.
In looking for temporary files, I found the following: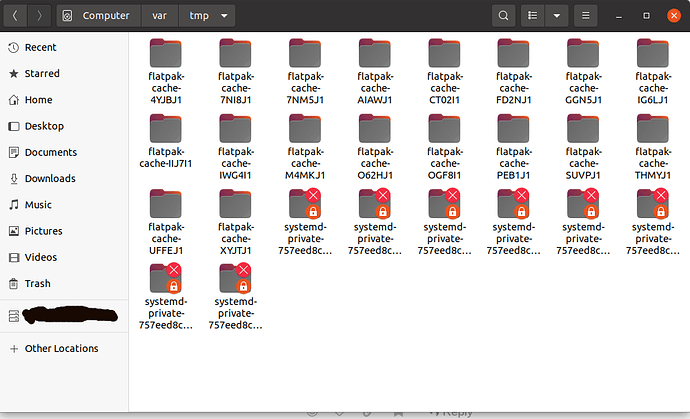 Could these systemd-private folders be holding 5 gigs worth of files? I was unable to access their properties because they are locked.
Are there other temp files that could be using up those gigs?
I would like to get those 5 gigs back. Any help would be appreciated. Thank you!