OK, I'm lost and need some help to figure this out. I installed Mega on Mint 19.3 and don't remember having any problems.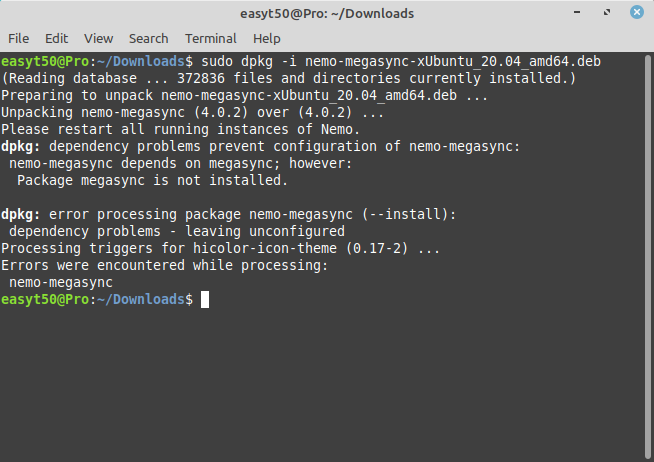 When I try install from terminal and screen below if I double click on the name.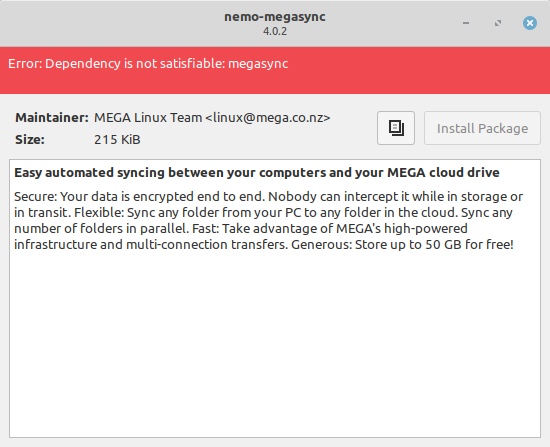 I also tried "sudo apt-get -f install", but that did not change anything.
It said problems with dependency, but not what or how to fix.