After recently installing NVIDIA drivers for GPU usage my ubuntu 19 OS was getting stuck on the purple boot screen (showing "ubuntu" with 5 dots below it)
So as per the blog of https://itsfoss.com/fix-ubuntu-freezing/ it is recommended that while booting you go Grub screen and when you see Ubuntu option press E to go into edit mode for booting (to reset it to "nomode" command mode).
Now when I go to (what I think) is the Grub screen, I see no option to "Press e to edit". I am no technical expert, but simply cant figure this out. Pressing E (or any other letter or function key SIMPLY DOES NOTHING)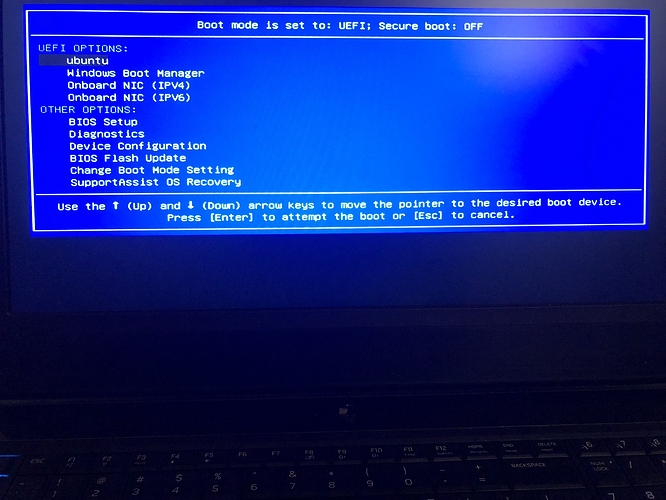 Is it because this is UEFI mode? How do i fix this? Please help.