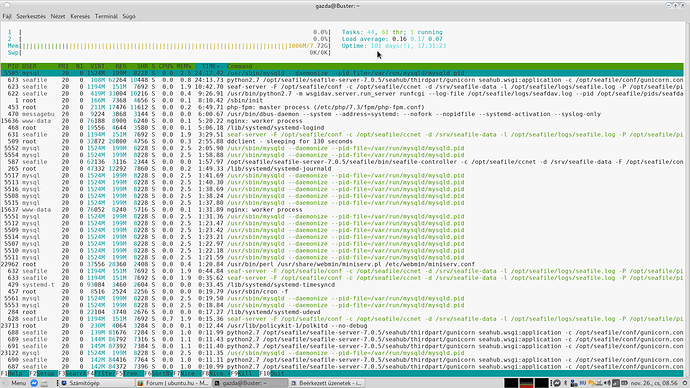 Once in a while I ssh into a server running at a very small company. I deployed them a Seafile server with CODE (Collabora Online Dev. Ed.).
It's powered by Debian Buster.
Sometimes I run update&&upgrade, check logs, SMART attributes of disks, but that's all.
It just runs and serves.

Today I looked at htop and noticed the exclamation mark beside the uptime.
Now it's on 4.19.0-8 kernel, and it got an update to 4.19.0-12, so I'm going to reboot it soon.
But hey, it worked for 101 days uninterrupted!