I guess I'll have to switch everyone back to Windows again. Drat!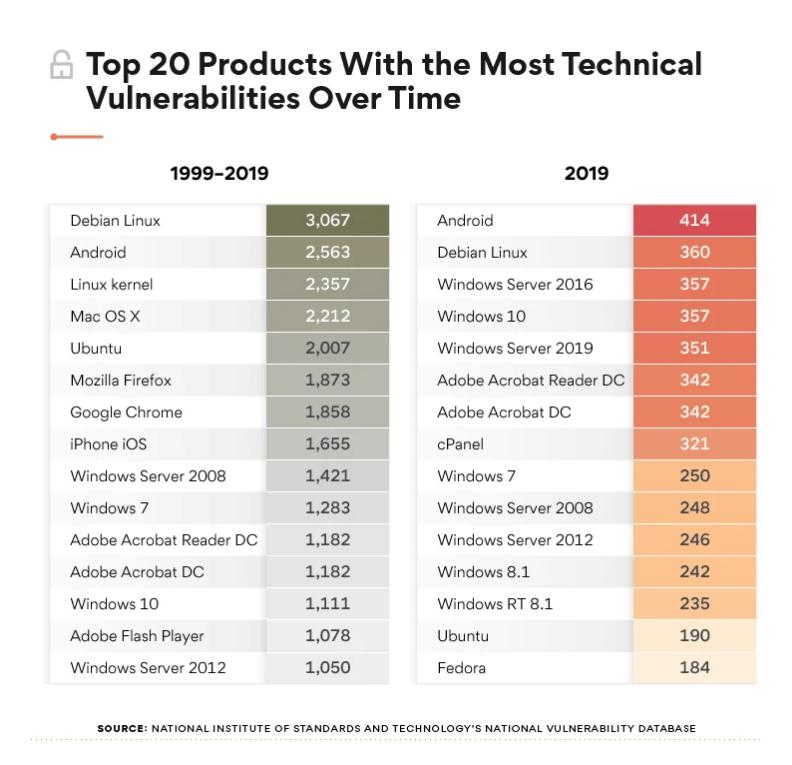 I stumbled across this article a few weeks ago. ( for the full article: https://news.softpedia.com/news/debian-linux-was-the-most-vulnerable-operating-system-in-the-last-20-years-529387.shtml )
I noticed a few–lets call them–errors in data gathering, categorical logic and the meanings of basic terms. But rather than being greedy and blurting them all out I thought we could all take turns!
Rules: only one "error" per post.