akito@hostname:~
$ sudo apt install -f
Reading package lists... Done
Building dependency tree
Reading state information... Done
0 upgraded, 0 newly installed, 0 to remove and 15 not upgraded.
1 not fully installed or removed.
After this operation, 0 B of additional disk space will be used.
Setting up gyp (0.1+20150913git1f374df9-1) ...
Traceback (most recent call last):
  File "/usr/bin/pycompile", line 35, in <module>
    from debpython.version import SUPPORTED, debsorted, vrepr, \
  File "/usr/share/python/debpython/version.py", line 24, in <module>
    from ConfigParser import SafeConfigParser
ImportError: No module named 'ConfigParser'
dpkg: error processing package gyp (--configure):
 subprocess installed post-installation script returned error exit status 1
E: Sub-process /usr/bin/dpkg returned an error code (1)
akito@hostname:~
$ sudo pip3 install ConfigParser
Requirement already satisfied: ConfigParser in /usr/local/lib/python3.5/dist-packages

---
---
As a result of the discussions below, I want to present a what seems to be very valid replacement for Python: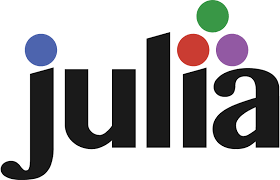 Julia
It is dynamic, fresh as fuck, many say it will be one of the main languages in the not so far future. So far it is already very well supported, documentation is extensive and the community is pretty big, as well.
The main reason why I see this language as a replacement for Python is that it covers all the use cases that Python is used for, additionally to it being usable for other purposes just as well. That fact and just the simple fact that Python is in my opinion just a cumbersome annoyance to fight with, pushes me toward looking at Julia and hoping most apps will be written by using this language instead of all that Python, of which there is still too much version 2.7 code out there.

That said, I don't personally use Julia (yet?), because I already have to use Java professionally and use another language privately that I really adore, which is sadly not yet as ready for the majority of people as Julia seems to be.