Hello peeps
I just bought a WiFi dongle
The name if the dongle is Realtek 8188eus
I want to use it but don't understand how to install the drivers.
The Linux folder in the driver CD which is given shows this: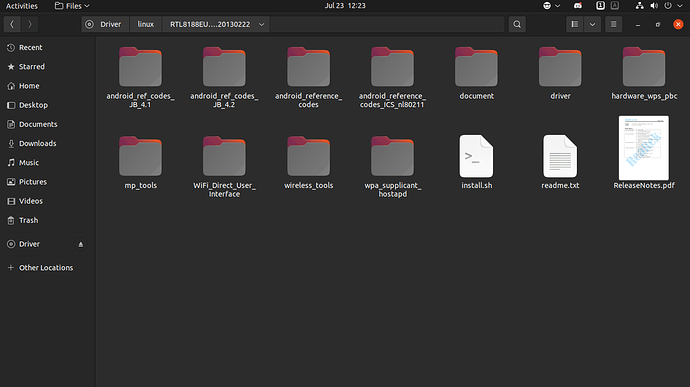 I am not an professional linux user. I will be, but I am not now.
Please help when free
Thank you in advance,
Hrishikesh Kelkar