Since my new install of Linux Mint this week and getting the brand new ver 115 of Thunderbird setup, I decided to try to use the calendar with my Etesync collections. On Kubuntu and Android, I used Calengoo and got it set up and it worked fine in Kubuntu 23.04. But I wanted an all-in-one-place solution if possible, and after getting all calendars setup via CalDAV/Etesync all was well. Until today where there are exclamations beside each calendar and adding a new event brought up an error.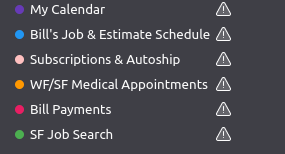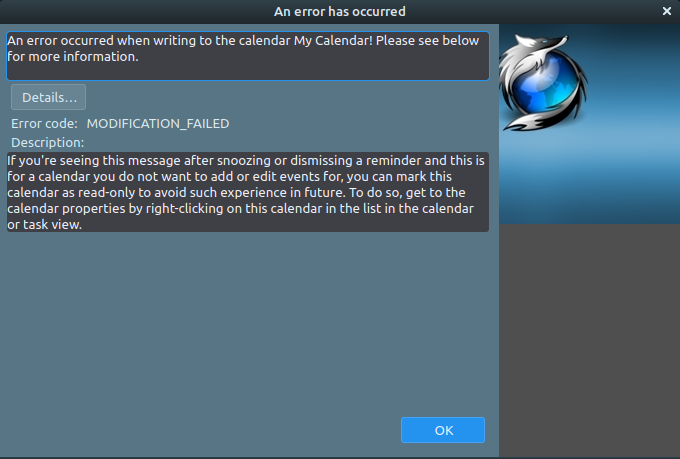 I have never been able to confirm if starting etesync-dav is still necessary (they claim it is not when using Evolution in Linux), but I did install it in terminal and entered "etesync-dav" in terminal, but there is no confirmation, it does not return to prompt.
Rather than go into all of it here, if anyone can help figure out what the error means, why there are exclamation marks next to each calendar, it might help me understand how to resolve this. Any info needed, just ask.
UPDATE: After running etesync-dav with no confirmation and logging into my calendar on Etesync, I saw the changes from Thunderbird load, so that must mean it is syncing. I also then noticed the exclamation marks went away. I should not have to go to Etesync and refresh though, if that is what caused the refresh in Tbird and if I try to close the terminal after running the dav, it says if I do, it will end the process. So I do not know if it is working here on LM.
Thanks,
Sheila Flanagan