I have a fast USB 3.0 stick, and I want to install directly to this. A Live USB acts just like a Live DVD – it cannot add, update, or download new programs.
The distro in question (though it could be any) is Feren, a fork of Mint.
Here is a screenshot of my first difficulty: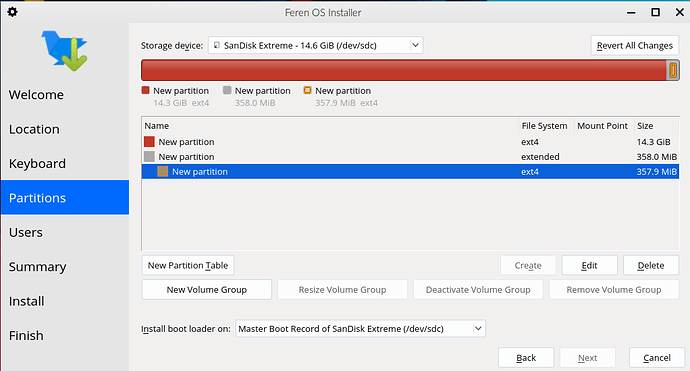 I figured out a few things I was doing wrong. First, I needed to add [/] as my mount point.
Then, I chose FAT32 as the file system.
Finally, I deleted the swap file and made [/] as the entire drive.
But it still does not work. It gets stuck at 30% progress and with no notifications, error messages or any movement at all. It just runs the intro slideshow again and again.
I am now at 30 minutes, and it has been at 30% all this time.
Any tips?