Hello mates,
As you can see in screenshot;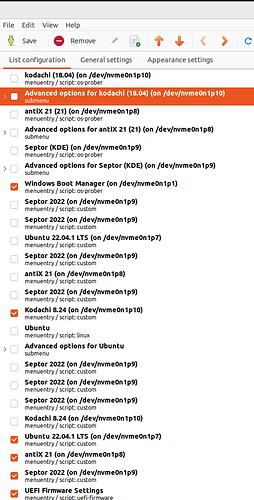 1- i don't have any idea why it happened but there are lots of same entry. looks like "remove" option is not working because when I select one (i.e. 1st in pic.) and press "remove", nothing happens. how can I remove entries from the list?
2- looks like the list is not up to date by the way. for example, kodachi stands 1st in boot actually, but here in software it is not.
thanks in advance,
utku.