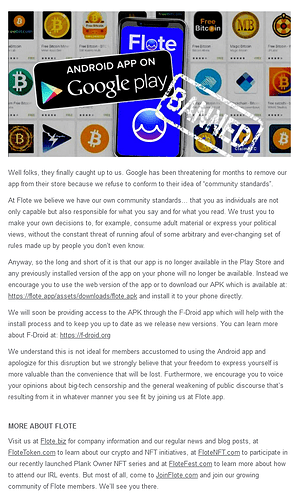 Things getting banned from the too big to fail platforms like YouTube, other Google products, Twitter, Facebook etc. is nothing new. This is just another victim of many.
That's why I optimistically want to focus on the good parts of this occassion:
With a free & open source hearted platform like F-Droid, there is always a way to opt out of big corporations, like the ones mentioned above, thus freeing oneself from the chains of their reign, which is just there to to milk us better, by making us stay forever on their platforms, so we can watch their ads virtually forever.
Stop using Twitter, Facebook and Google products. Go free. Free yourself from those chains.