Hi all FOSSers; there are many topics and silly content posted on this forum about power consumption, use of your computer's resources, performance, mega OTT expensive gaming rigs, old laptops, workstations, graphics cards, hot CPUs and RAM.


To have any understanding of the above you first have to understand efficiency or the lack of it - inefficiency.
Fortunately this is very easy for me to explain as I have been, and I still am fighting inefficiency wherever I see it.


Let us take the simple energy efficient LED light bulb - any type will do, but I recently purchased this one to experiment with…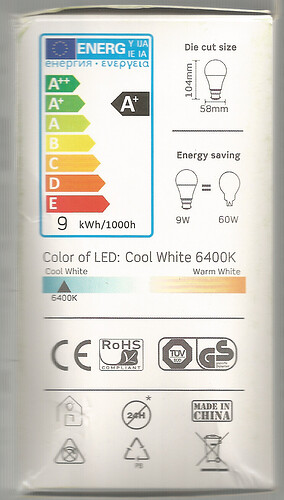 … as you can see it has been tested by various organisations for conformity to set standards but most important 9W = 60W. This means that this LED light bulb uses far less energy - 9W - compared to old tech light bulb 60W to give roughly the same amount of light. Its energy rating is A+


This Energy Rating is applied to many consumer items from light bulbs to washing machines - and proposed for EU computer devices. This simple colour coded chart is widely understood and used to compare goods…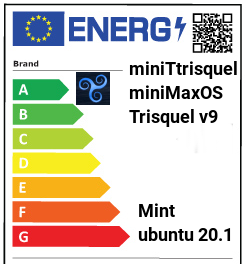 … the principle can also be easily applied to the efficiency of your computer's OS operating system (kernel code addressing hardware architecture) performing tasks - workflow. The most efficient OS ever noted for performing everyday tasks or even at rest is miniTrisquel whereas the most inefficient OS I have tested is ubuntu. Major computer manufacturers quote lightweight OS performance on their web sites, so do all professional reviewers (Not it'sFOSS) also quote efficiency in respect of performance whereas it'sFOSS… Oh Dear