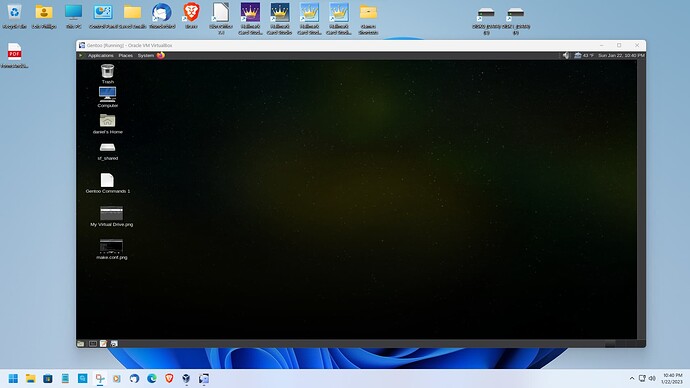 After several tries, I finally got Gentoo running in VirtualBox on my wife's W11 machine. Do not think she liked it, but I did it anyway!!!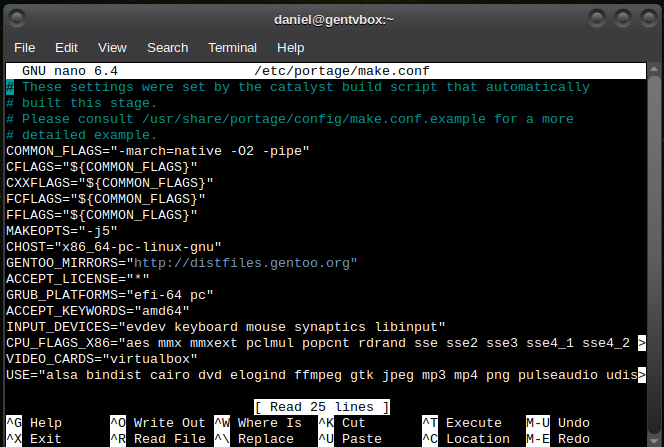 The important setting here is the "-march=native -02 -pipe", you can either use this setting or just the "-02 -pipe"setting. My cpu setting, which is "-march=skylake" just will not work.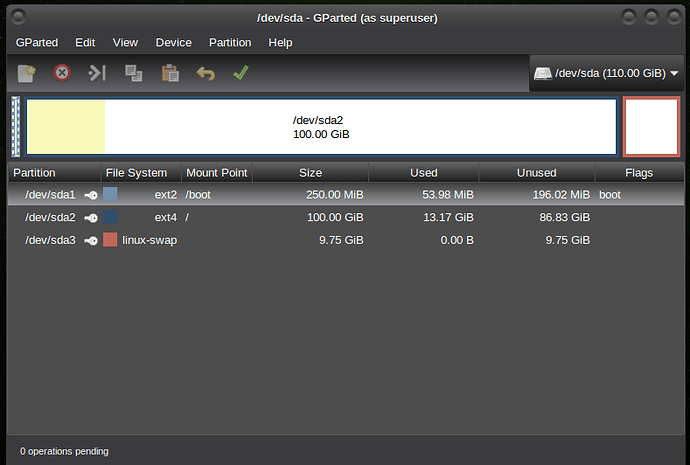 W11 is using gpt/uefi boot, but virtualbox is using dos/mbr legacy boot.