This is on my laptop running Pop! OS with the dock hidden on the left and Plank at the bottom.
Apps on the Plank dock are Settings, Pop!_Shop, Show Applications, Files, Terminal, Stellarium, VS Code, Firefox, and MS Edge.
I took this background picture at Yellowstone this year near Old Faithful.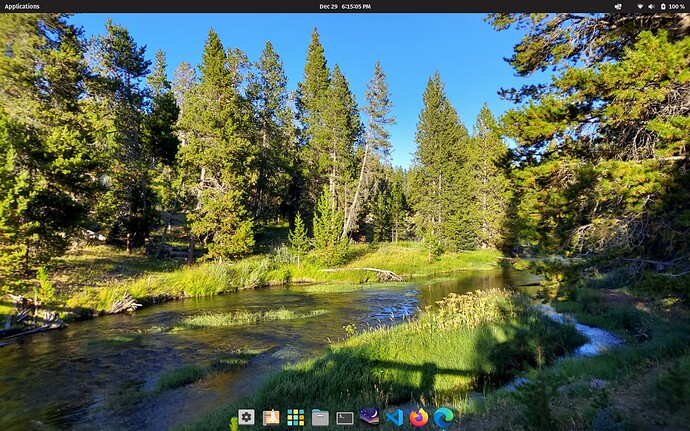 Nice picture! Have you done any trout fishing?
I haven't. There wouldn't have been any in this spot because what you can't see is it's so hot it's almost steaming.
I believe this pic is from somewhere on the Greek Island Santorini, which I had the pleasure of visiting.
I use this pic for the background of my laptop. Linux Mint. Happy New Year.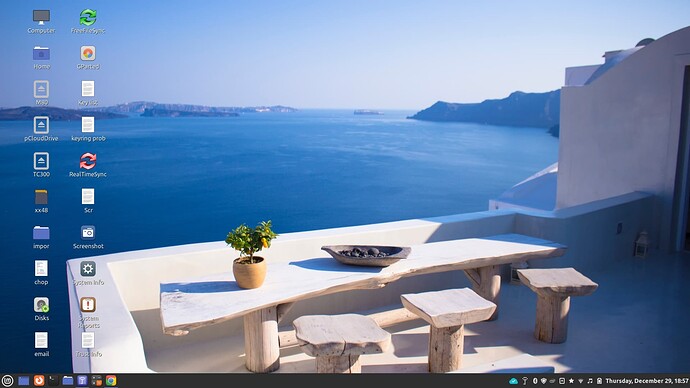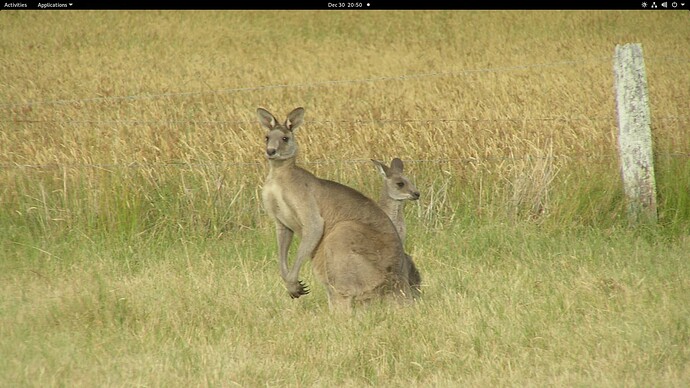 Grey Wallabies ( small kangaroos) in our front paddock.
Use as background for my Debian/Gnome installation
You may notice I prefer menus to icons.
Happy New year everyone.
I'm a no icon kind of guy too.
I love icons but NOT on my desktop. I'm a panel guy. Over the years I collected tons of icons from the internet, sometimes even change them using Gimp and keep changing default icons, including systray. I use 4 panels + Docky. One reason I love Xfce is it's so easy to do it. And Docky picks them up! (95% of the time…) Plank can't do it!
Gimp is a super great program, too bad I only know about 20% of what it can do…

Yeah, I get panels when I use Xfce or Lumina. They are OK.
The Gnome icons annoy me. I setup an applications menu , that is better.
Yes Gimp is a teriffic program. Never used it on an icon. Only thing Gimp is deficient in is measuring objects in images. It needs a measurement addon.
one thing I love about this site - we don't have distro zealots :
but Debian is still king (

)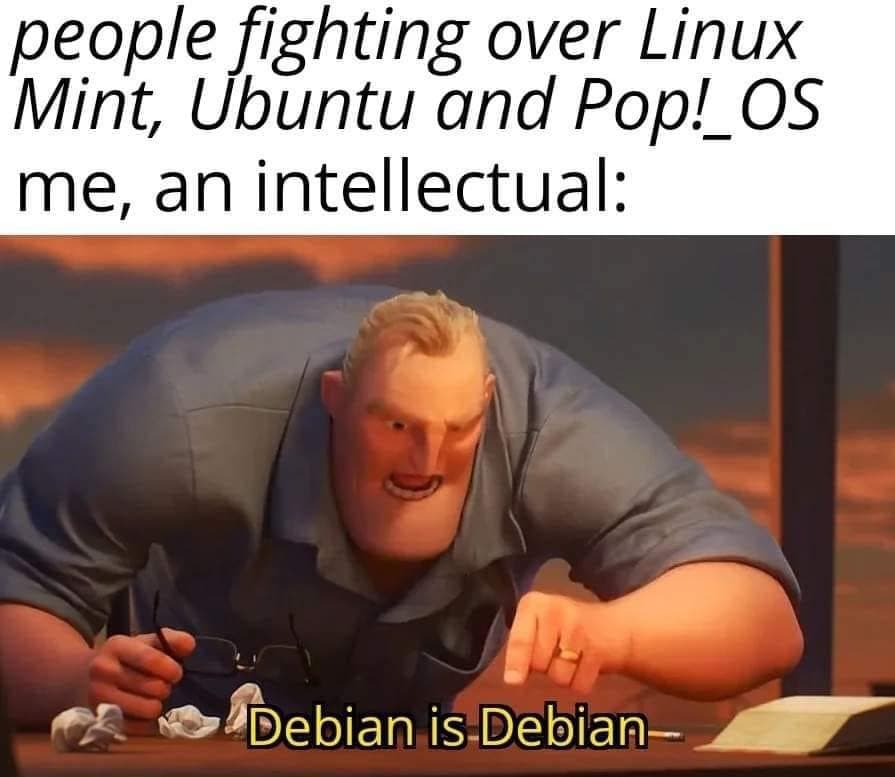 happy feckin 2023…
BTW I'm not an intellectual - but I've been watching science "podcasts" (I hate that word) this person is AMAZING (the Turkish micro / astro / biologist) Betül Kaçar :
Also watched Lex's 2-4 hour session with one of my favourite "current" popular science authors : Richard Wrangham…
I'm in two minds about Lex, but I love his ability to deliberately, like a stoner, try to dumb things down, but NOT TOO DUMB! He's a computer scientist after all…
That is important.
Every distro, or app, or programming language has its fans, but we need to
appreciate diversity.
recognize good performers
be prepared to change
Astrobiology was started by Fred Hoyle. Have you read any of his books? Try "Our place in the Cosmos"
@nevj
Are they house trained!!!
@pdecker
NICE!!! Need to see Yellowstone before I die!!!
No , kangaroos are wild. Never been domesticated, but there are odd tame ones in zoo parks.
They are not common in our area. Inland they are everywhere , and larger species.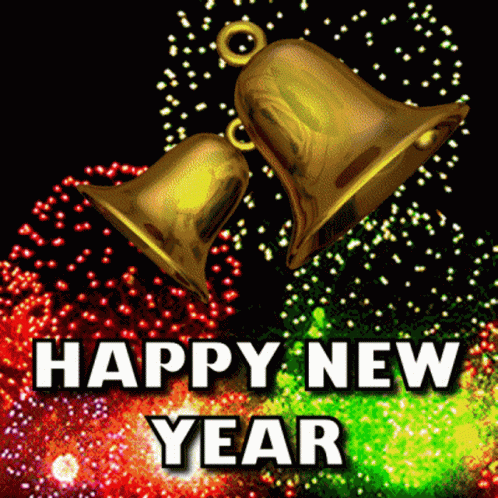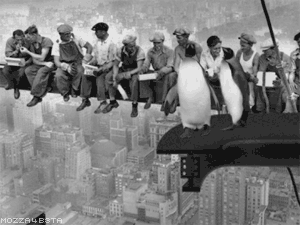 It's called "Linux Developers"
I wonder why???
Im planning to use Arch Linux someday ,
Every distro has its pros and cons
Many of these Greek coastal pics are automatically produced as wall paper by installing - variety - sudo apt install variety
This app has been designed by a Bulgarian photographer
The app can be set up to show any pics you like as wallpaper,also by changing the wallpaper every 5 minutes,if you wish.
Frank (Wicklowham)