In Social Media, as on the internet in general, it has become widely normal to add descriptions (alt text) to images to aid visually impaired users.
But what, if we want to avoid typing them again and again, in case we want to reuse an image?
Luckily, our favourite image viewers, like GwenView or gThumb, can help with that: You can easily store image descriptions with your images (see picture), from where they can be copied and pasted into the description field when creating a social media post.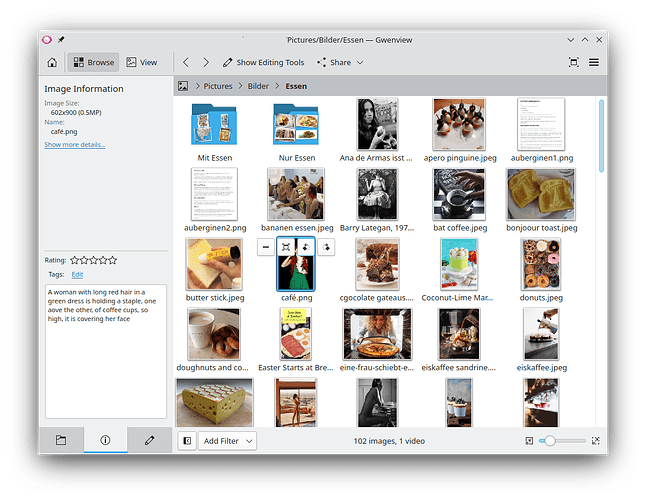 When downloading a file, which already has a description, from the internet, there is a useful add-on to major browsers, like FireFox and the Chrome family: "copy alt text".
There is a small caveat: E.g. GwenView stores the description in the extended file attributes.
Unfortunately, the default behaviour of the cp command is not to copy these attributes. In order to do so, you need to add the option --preserve=all to the command.
What I did, was to add the line
alias cpa='cp --preserve=all'
to my .bashrc file.
I hope, you find this information useful.