Hi all,

at the end of my previous 28-days-option-period for my mobile internet connection I had a bit of data left, so I decided to download "EasyOS" (DistroWatch.com: EasyOS ) for experimental purposes.
It was /easyos/amd64/releases/dunfell/2022/4.0/ (on Index of /easyos/amd64/releases/dunfell/2022/4.0/) an it came as an IMG instead of an ISO.
My aims are the following:
getting EasyOS to run as a live system (in a vm: qemu/KVM).
Distrowatch claims: "Category: Desktop, Live Medium, Specialist", so theoretically it could be done.
or: running EasyOs installed in a vm
Alas I couldn´t achieve any my goals.

I managed to get two snapshots of the failed vm instance: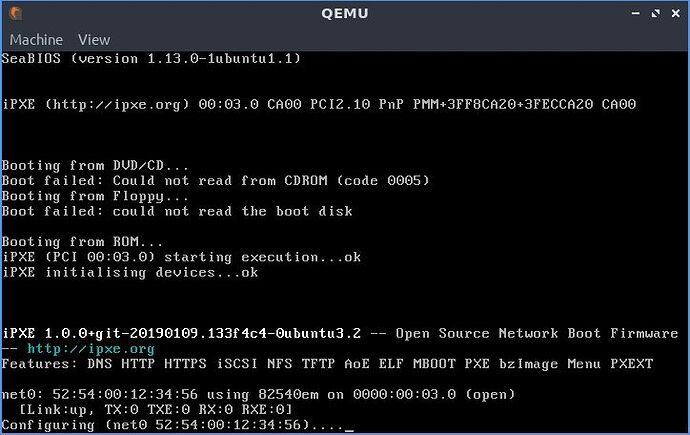 and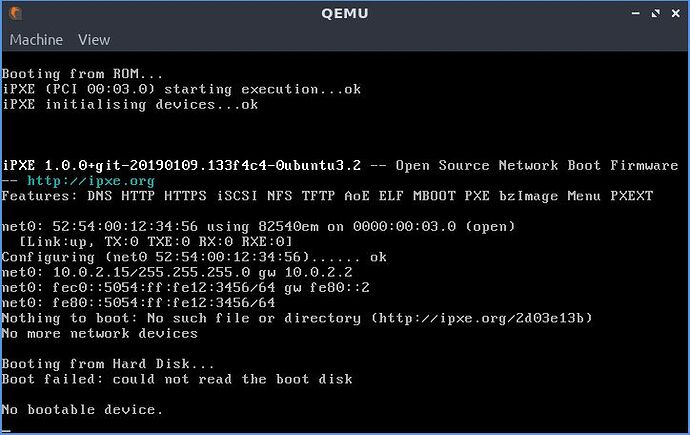 I also tried to mount the IMG file but it failed as well:

env LANG=en_GB:en sudo mount -o loop,ro /media/rosika/f14a27c2-0b49-4607-94ea-2e56bbf76fe1/DATEN-PARTITION/Dokumente/prov_kgw/für_easyOS/easy-4.0-amd64.img /media/usb/
mount: /media/usb: wrong fs type, bad option, bad superblock on /dev/loop0, missing codepage or helper program, or other error.

Hmm.

But curiously enough I could mount it with "Open with Disk Image Mounter" from within thunar (right-click-menu).


So theoretically the IMG file can be mounted. Perhaps my command issued within the terminal was wrong

To be clear:
I´d like to get a look at a running EasyOS within a virtual machine (qemu/KVM), not on bare metal.
Whether it´s installed then or running as a live-system doesn´t matter, but neither of them I seem to be able to get running.
Does anyone have any ideas?
Many thanks in advance and many greetings.
Rosika