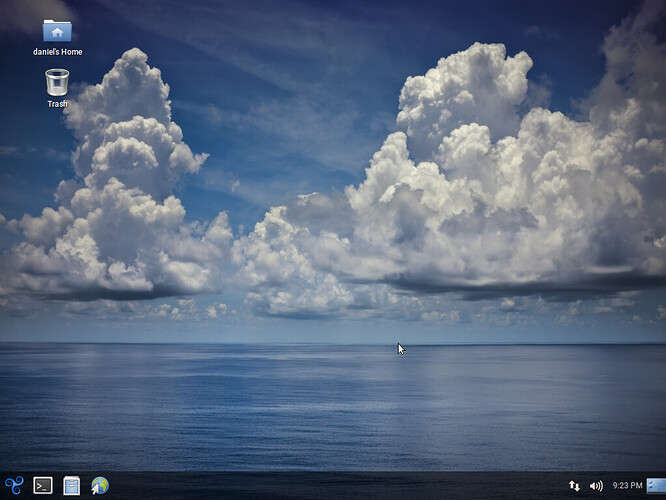 At first boot one might think, wow, what do I have. After using Trisquel, one can see it has
it's faults, as other 32bit Linux distros have.
The biggest issue is the lack of a decent onboard
graphics driver for the older desktop PC's. Without
a dedicated graphics card, the best I can get, with
a Dell 23 inch monitor is 1024x768, with VGA cable.
Windows Vista beats the heck out this, since I can
still install the correct driver fot the old Nvidia
GeForce 6100.
One other that had me going, was some kind of dialogue
goin on when I was playing music. Come to find out
the Orca screen reader had become enabled, a quick
uncheck fixed the problem.
For myself, I would never use Trisquel, for a everyday
driver, just not enough support for what I need. But
Trisquel and Q4OS makes perfect sense for a PC like
this old Acer desktop. Trisquel is light and nimble
and running quite well.
I will run Trisquel for awhile, until I have time to
try another 32bit distro. Any suggestions?
My dual boot with Windows Vista Basic.