Dear All,
As I am posting on various topics it is getting quite difficult to move forward or conclude anything when disinformation is being spread by some members and then to have the boss interject with more disinformation to compound and perpetuate the injustice is quite disconcerting.
A 70 year old age pensioner with only one years Linux experience should not have to create this Topic as far more experienced members or staff should have recognised this as disinformation. I could be completely wrong and barking up the wrong tree…



It is also disconcerting that the ethics of the Four Basic Freedoms of the FsF and gnu-linux project are subject to this disinformation rather than having it'sFOSS full support and promotion.


The factually incorrect content…
Quote Abhishek:- "Trisquel is the Free Software Foundation recommended distribution. I am not surprised that it doesn't support Nvidia drivers."
… backed up by @abhishek is disinformation of the first order…! SFAIK the complete opposite is true - Until first generation of Maxwell architecture (GM1xx), any Nvidia card works perfectly with free/libre software. Either Intel integrated graphics or Nvidia recognizes correct resolution under a free/libre GNU/Linux distribution. ATI/AMD graphics cards are very hostile to free/libre software. Switch to an Nvidia 7xx or older GPU to use the Nouveau drivers; or switch to an Intel CPU with onboard graphics. (from the wiki - simples)
It would seem that there are 70+ posts with NVIDIA problems with ubuntu, mint and only the one dodgy topic purporting to be a review of a FSF gnulinux distro. It would suggest that it is the main distros are having troubles rather than FsF gnulinux… n'est pas? Or arse about face as we say in UK…!
So let's see some proof with pictures - shall we go back 20 years and fire up my ancient CAD workstation that was built by a friend - slip in a DVD and see what happens after all this time running WinXP Pro. What's this - instant recognition as splash screen is correctly displayed on equally ancient Samsung TFT monitor…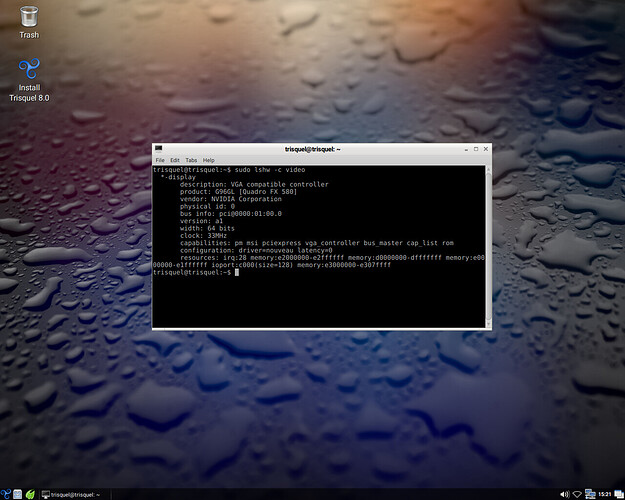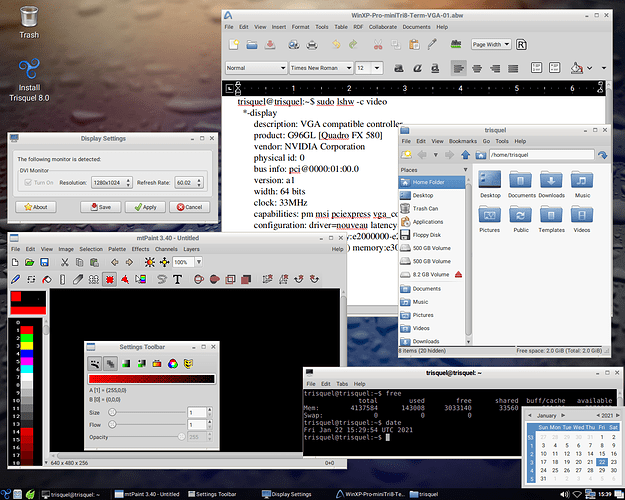 …Wow this is so unbelievably fast and recognises all hardware and peripherals. Calm down - of course it is going to be fast it is mini-Trisquel which is so light on resources - only…
trisquel@trisquel:~$ free
total used free shared buff/cache available
Mem: 4137584 133708 3065016 32540 938860 3591032
Swap: 0 0 0
trisquel@trisquel:~$
figures obtained not long after loading. Is this a FOSS world record…? Set by ye olde home built tower…
So lets move forward a few years to 2007 and what a surprise - ye olde HP with…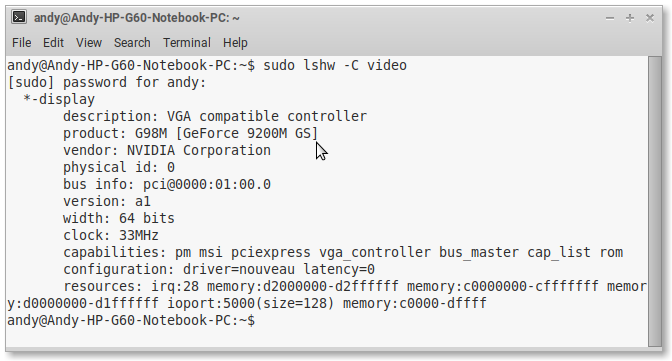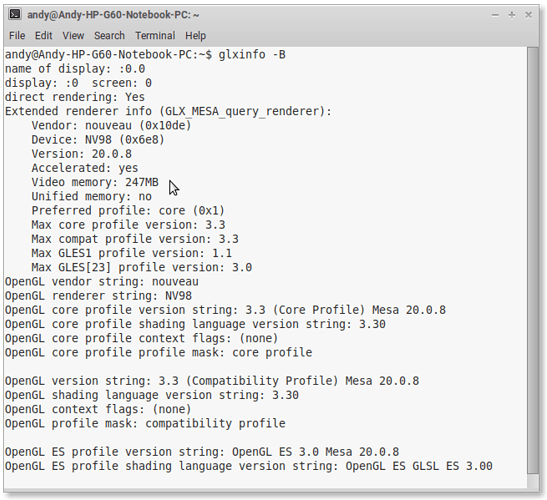 …then to the 2010 Dell Latitude E6420 with different graphics - yet once again Trisquel and mini-Trisquel encounter no problems with graphics - might reduce the resolution to get larger menu text and icons…
We then have @Akito "The only thing you should look out for, is that AMD 6 graphics cards seem to be more reliable and more compatible with Linux, than NVIDIA ones."

…



…


Ignoring the FsF gnulinux distros - pretending that it is not Linux.

Take extra care to stay safe