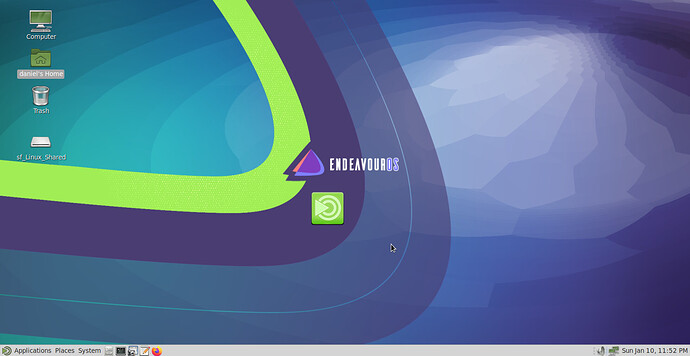 Been awhile since I have used any Arch based Distro, but Endeavour, with Mate DE, is running well in a VirtualBox VM using a W10 host.
This Distro has very little software install, and it uses Arch packages to install software.
Just find the package name and run " sudo pacman -S package name ". It also uses
AUR or git clone, that I am still learning. It helps me since I used to run Arch.
I guess if one wants to run Arch and not do the CLI install, then Endeavour
would be worth a look see.
It is a rolling release but I would not say it is a easy Distro or even a best Distro, but
if you like security, then look no more.
To get the sf_Linux_Shared folder to work I had to use sudo su and then run
" chown root:vboxsf /media " to change permission and then run " ls -la /media " to
view content of /media. I then ran " usermod -G vboxsf -a username " to add
to the vboxsf group.
Try it if you have an itch to try Arch.